OUR SERVICES
The Ultimate Bachelor Party
Whether its quiet and elegant or the sendoff that men dream about. The King of Clubs can make it happen.From the most exclusive restaurants and clubs to the Strips's most memorable adult entertainments. Browse the possibilities. Then contact the King of Clubs Las Vegas to make it all happen.
For the Ladies...
The King of Clubs Las Vegas is your one stop shop for party planning. Whether you're sending off your friend, sibling, or planning your own farewell to single life, we guarantee to make it an unforgettable experience.
The King of Club Royalty VIP Treatment covers everything you might want to make your time in Vegas the send off you deserve. From private tables at chic nightclubs to exclusive evenings designed just for you and your guests. Add bodyguards and paparazzi and really turn up the evening.
A "personal host" will be at your beck and call for your entire stay in Sin City and will ensure that everywhere you go, you aregiven the utmost in quality services.
Shows and Adventures
The Auto Collection
One of the most unusual things to do in Las Vegas is visit The Auto Collections at The LINQ Hotel & Casino, an attraction that combines the thrills of an exotic car museum with the opportunity to actually buy some of the most unique and eclectic automobiles in the world.
Papillion Helicopter Tour
This helicopter tour provides stunning aerial views of Hoover Dam, Lake Mead and Grand Canyon West. Additionally, this tour lands at the bottom of the canyon on a private plateau overlooking the mighty Colorado River.
Razor Adventures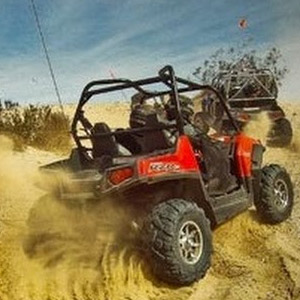 Only 20 minutes from the strip. We pick you up in our complimentary shuttle. Our company offers a full two hours of drive time; where you chase our guide through, hills, rock climbs, sand, and desert washes. When your done with the adventure we take you straight back to your hotel.
Gondolas - Venetian Resort
No trip to Venice — or The Venetian — would be complete without a graceful and romantic glide down the Grand Canal in an authentic Venetian gondola. Float beneath bridges, beside cafes, under balconies and through the vibrant Venetian streetscape as your singing gondolier sweeps you down the Grand Canal for a ride like no other.
The Wedding Chapel - Tropicana
Couples are consistently impressed with our world-class customer service and ability to plan the entire wedding ceremony and other events, from the welcome lunch and rehearsal dinner to the reception and farewell brunch.
Frank Marino
Divas Starring Frank Marino Las Vegas features an all-star cast of female impersonators including Marino portraying Joan Rivers.
BAZ-The Venetian Resort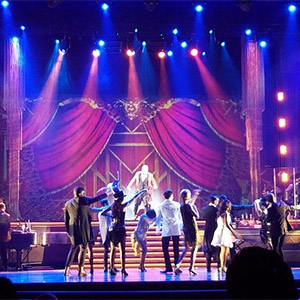 Inspired by Baz's most romantic films, Romeo + Juliet, Moulin Rouge, and The Great Gatsby, the show will captivate with soul-stirring music and stunning performances from an ensemble cast of vocalists, actors, and dancers.
Human Nature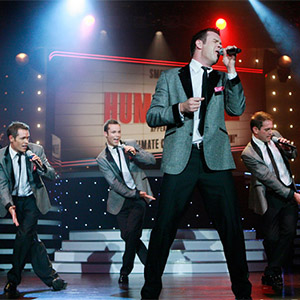 Human Nature, Australia's top selling pop vocal group & Las Vegas headliners, effortlessly blends retro cool with contemporary sounds to bring you the ultimate Jukebox party. Mixing Pop classics with Doo-Wop, Motown, Soul standards and more, Jukebox is a playlist of the groups' musical influences and the greatest vocal hits of all time.
Menopause The Musical
"Menopause The Musical" will change your mind about "the change"; as this hilarious comedy gets you laughing about hot flashes, mood swings, memory loss and weight gain.
VEGAS! THE SHOW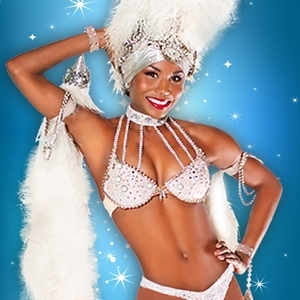 Curious to learn about the history of the entertainment capital of the world? VEGAS! THE SHOW will take you back to the glory days of Las Vegas with a cast of more than 40 singers, showgirls, live big band orchestra, and the greatest acts that made Vegas – Vegas.
V - The Ultimate Variety Show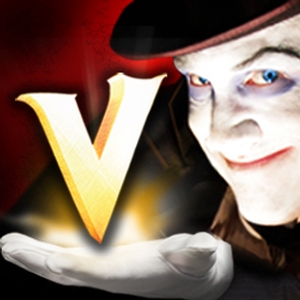 Looking for a show that has something for everyone? Check out "V – The Ultimate Variety Show" featuring the best of Las Vegas Magic, Comedy, Acrobatics and more all under one roof.
Zombie Burlesque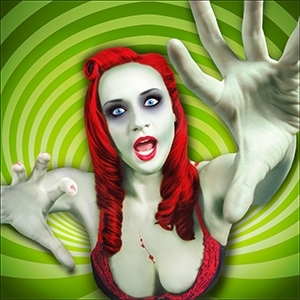 From the minds that brought you Vegas! The Show, Zombie Burlesque is the newest comedy musical to hit the Las Vegas Strip! This zany comedy doused with retro burlesque creates a unique undead experience at the newly renovated "Club Z" located at the V Theater.
Recycled Percussion
You've seen them on NBC's "America's Got Talent" and now YOU can play along…LIVE. Join in on the action with Las Vegas' #1 interactive show, Recycled Percussion With over 4,000 shows played worldwide, grab drumsticks and an instrument as you enter the theater and enjoy the most exciting show on the Strip!
Stripper 101
Let loose, have fun and learn sexy dance moves from real Las Vegas Strippers! Check out Las Vegas' number one pole dancing class, Stripper 101! Perfect for bachelorette parties or a night out with the girls, Stripper 101 is your one stop shop to creating the perfect unforgettable ladies night experience. Grab life by the pole with Stripper 101!
The Mentalist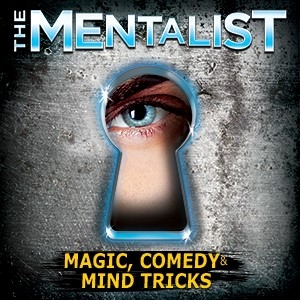 Award-winning mentalist Gerry McCambridge performs his own unique brand of magic and mindreading. Be a part of the experience as "The Mentalist" takes audience participation to a whole new level and allows Gerry to tell them exactly what they are thinking.
Beatleshow Orchestra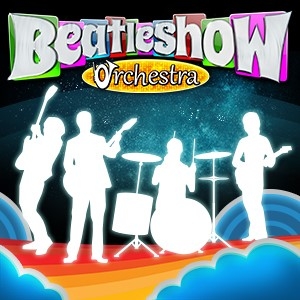 Recently voted "The Best Beatles Tribute in the World," Beatleshow Orchestra is for any fan of the legendary and iconic rock group. Performing all of their greatest hits from every one of their number one selling albums LIVE with no backing tracks. Guests can relive and thoroughly enjoy an authentic Beatles Tribute concert experience, right here in Las Vegas!
Popovich Comedy Pet Theater
Gregory Popovich has rescued these animals from shelters all over the country and has transformed them into Las Vegas stars. See why his Comedy Pet Theater is enjoyable for any and all ages as these animals perform amazing stunts with the perfect combination of humor.
Hitzville The Show
Come see what is being called the best Motown music revue in Las Vegas. All of the classic hits and the unforgettable superstars of Motown brought front and center to the Las Vegas stage. Featuring the music of Diana Ross, Gladys Knight, Tina Turner and more, there is no music review quite like this in Las Vegas.
Nathan Burton Comedy Magic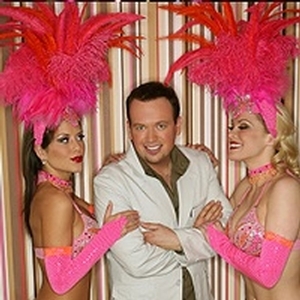 You saw him wow audiences on Americas Got Talent, now come see him live in Las Vegas. Nathan Burton presents his own unique brand of comedy magic now performing nightly at Saxe Theater! Nathan Burton Comedy Magic combines one of a kind illusion with incredible showmanship to create a memorable Vegas magic show experience.
Marc Savard Comedy Hypnosis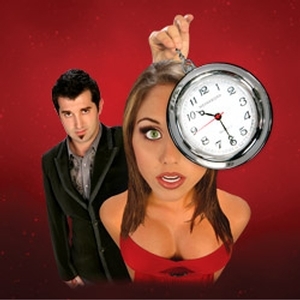 Imagine being able to control your friends' every thought and action. You could make them do whatever you wanted. Marc Savard takes control of voluntary audience member's minds in Marc Savard: Comedy Hypnosis. Join us as he takes you on a wild ride filled with audience members doing some pretty unbelievable things.
Las Vegas Live Comedy Club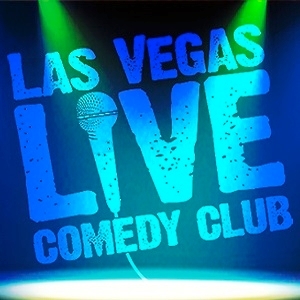 Las Vegas has a new home for the best comedy in the Country. "Las Vegas Live" Comedy Club has gathered the funniest comedians from NY, Chicago, Vegas, Boston and L.A. to bring you one of the best comedy shows in Las Vegas.
All Shook Up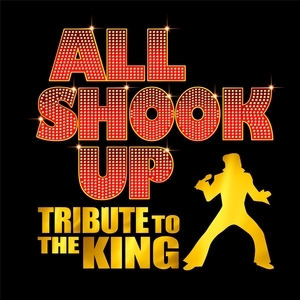 He is one of the most famous cultural icons and celebrated musicians of the 20th century, not to mention the best-selling solo artist in the history of recorded music…and that's why they call him the King. "ALL SHOOK UP" is the hot new tribute to Elvis Presley, and the only All-Elvis show on the Las Vegas strip!
Aussie Heat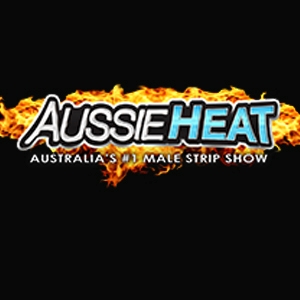 There is nothing sexier than a man who can dance, so come see why everyone is talking about the sexiest & newest show to hit the strip! Featuring a cast of gorgeous dancers straight from down under, this show is guaranteed to leave you wanting more. VIP tickets also include pre-show meet & greet and a free cocktail.
Corporate Events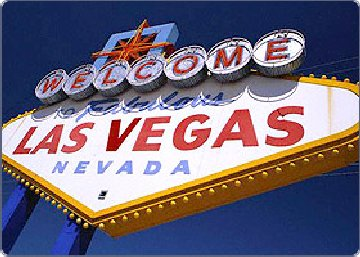 Understanding Las Vegas' role in the international marketplace as one of the world's premier business destinations, the King of Clubs Las Vegas is proud to offer corporate planners an array of services designed to guarantee attendees have a great time while they are getting their business done.
Whether it's casino execs attending the World Gaming Expo, tech-heads scouring the floor at the Consumer Electronics Show, designers at the International Builders Showcase or fashionistas strutting their way through MAGIC International's annual extravaganza, the King of Clubs Las Vegas is designed to assist professionals of all trade cultures.
Uniquely wired into a premium network that includes the city's top resort properties, transportation companies, catering facilities and convention sites, the King of Clubs Las Vegas offers corporate planners a one-stop shop of customized itineraries.
Let our team of professionals assist you in greeting high-profile guests, coordinate audio visual presentations, plan an intimate lunch or a large reception, or make arrangement for tag-along spouses to enjoy a day at the spa or a trip to any one of the area's shopping malls.
When the day is done, trust that the King of Clubs will ensure you play as hard as you work.
Services Offered:
| | | | |
| --- | --- | --- | --- |
| • | Event planning | • | Transportation |
| • | Audio/Video assistance | • | Dining arrangements |
| • | Room reservations | • | Entertainment |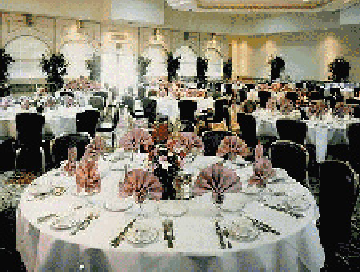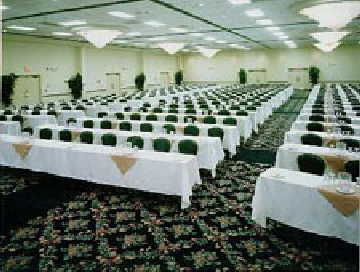 Transportation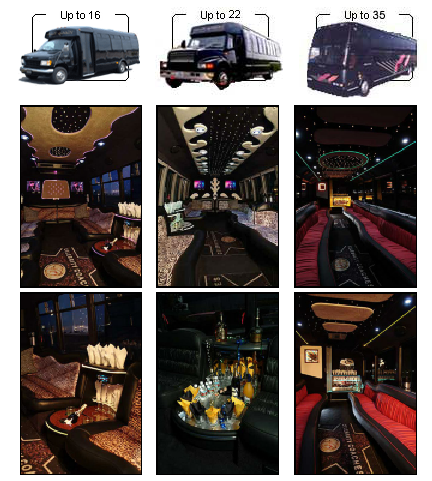 If you want to be provided with the best-unabridged selection of chartered limousine services and party vehicles in Las Vegas you have come to the right place.
The King Of Clubs Las Vegas has available- the very best in professional luxury that Las Vegas transportation can provide. Services ranging from Airport/Hotel transfers to premier tour packages with a variety of destinations.
Whether you are looking for transportation for corporate events, a special occasion, or the wildest bachelor/ette party in Las Vegas, The King of Clubs Las Vegas has those vehicles to suit your special needs.
Services Offered:
| | | | |
| --- | --- | --- | --- |
| • | Airport Transfers | • | Golfing Trips |
| • | Mount Charleston | • | Bachelor/ette Parties |
| • | Grand Canyon | • | Red Rock Canyon |
| • | Celebrity Events | • | Hoover Dam |
| • | Sporting Events | • | Concerts |
| • | Hotel Transfers | • | Weddings |
| • | Convention Transfers | • | Lake Mead |
| • | Las Vegas Strip Tours | • | Dinner / Show Package |
Restaurants - Show Tickets - Featured Events
VIP access to some of the world's most exclusive Hotels, Concerts, Shows, Restaurants, Nightclubs and Sporting Events!
Concierge Services
Services Offered: Airport Transfers - Golfing Trips - Mount Charleston - Grand Canyon - Red Rock Canyon - Celebrity Events - Hoover Dam - Sporting Events - Concerts - Hotel Transfers - Weddings - Convention Transfers - Lake Mead - Las Vegas Strip Tours - Dinner / Show Package - New Year's Eve Events
Las Vegas Alternative Nights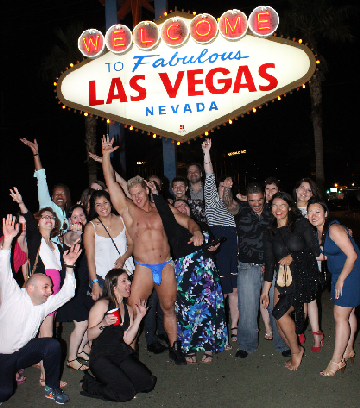 King of Clubs Las Vegas now entertains the world of Alternative Night Life. Those special occasions that include the hottest Gay Bar, Clubs and Lounges for you and your friends will make you all feel comfortable and welcome.
Your VIP Host will assist with Transportation, Table and VIP Access, Alcohol Packages, Waived Cover Charges And Premium Table Locations.
Las Vegas Locals and Visitors alike can have transportation and will have a Personal VIP Host escort you and your guests into each venue and can even create "club crawl" for you and your guests.
Ask your VIP Host about our customized Bachelor and Bachelorette parties as well as Birthday celebrations!