Nightclubs
The Las Vegas Night Club Scene is still living up to and surpassing everyone's night life expectations. With new clubs continuously added and while others are endlessly reinventing themselves-the King of Clubs remains on top of this lively and dynamic industry. We ensure our guests participation in the most popular clubs in the world be and entertained by some of the most celebrated DJ's to hit the circuit.
Your King of Clubs Las Vegas Host are experienced and well versed in the dynamics of each club so we can meet the needs and demographics of you and your guests. Your King of Clubs Las Vegas Host knows firsthand which venues are the most popular and are constantly exceeding any visitors expectations.
Whether its tables along with bottle service or just a VIP Escorted Line Pass, your King of Clubs Las Vegas Host will "lift" those velvet ropes and escort you and your party into any club-just as if you owned the place. This will ensure you and your guests get the most out of any Las Vegas night club.
Hyde Lounge at the Bellagio
The mystery of Hyde Bellagio begins with an opulent Italian villa lost centuries ago. The space was said to have been the property of a famed Renaissance artist, best known for tailoring seductive grand festival masks.
Where else would one go for the ultimate New Year's Eve?
Party on the terrace overlooking the iconic fountains at the Bellagio. With a seamless indoor/outdoor space and floor-to-ceiling windows every night at Hyde will offer a chance to be part of the non-stop party called Vegas
Opening NYE 2011, Hyde Lounge will introduce an exclusive early-evening experience from 5 p.m. to 11 p.m. highlighted by an award-winning mixology program and a menu of intriguing small plates from Circo.
Long after the sun sets, Hyde Bellagio will evolve into Vegas' hottest nightlife destination, with 40 VIP tables, a diverse rotation of DJs and live performances.
Hours Of Operation:
Sunday - Thursday 5:00 pm - 1:00 am
Friday and Saturday 10:00 pm - 4:00 am
Cover Charge: Ladies $20.00 Men $50.00
Dress Code: Upscale nightlife attire.
Music: Cutting edge club music.
1 OAK at Mirage
From the trendy Chelsea district to Vegas - 1Oakat the Mirage lives up to its name - One of A Kind.
Featuring the top entertainment in Vegas mixed with the chic that is New York style 1OAK is the place to be for the A-list crowd to strutt their fashion sense and their dance moves.
Party with the hottest crowd in town. Hot, cool, hip - one of a kind.
Hours Of Operation:
Friday and Saturday 10:30 pm to 4:00 am
Dress Code: Trendy nightlife attire.
Music: Hip-hop, Top 40, electronic and mash-ups.
Marquee
One of the new clubs in town the Marquee will shoot straight to the top. Located inside the Cosmopolitan this cousin to Tao and Lavo puts the the emphasis squarely on the music. Three separate rooms playing three distinct genres. Guest DJ's from among the country's best will keep this place on the VIP A-list.
Whatever you do don't leave without finding the hidden Library. It won't be easy but trust us, it will be worth the effort.
Hours Of Operation:
Friday, Sunday and Monday: 10 pm to 5 am
Saturday: 9:30 pm to 5 am
Cover Charge: From $20+
Dress Code: Upscale nightlife attire.
Music: Electro-dance, hip-hop and rock.
Chateau
Located inside Paris, Chateau is 45,000 square feet and two stories of amazing. With a secret french garden under the Eiffel Tower - the only club located ON the Vegas strip. Chateau is already the place to play in Vegas.
By day, Chateau Terrace will accommodate both the thirsts and the appetites of guests with Chateau Beer Garden, a Strip-side restaurant and bar open daily at 10 a.m. Guests will soak in Vegas' gorgeous weather and extravagant views of the Bellagio fountains from the terrace's luxury cabanas while enjoying a full bar featuring a selection of 20 draught beers, specialty cocktails and a French café menu serving an array of pizzas, salads, sandwiches and burgers.
Hours Of Operation:
Tuesday, Friday & Saturday - 10:00 pm to close.
Dress Code: Upscale nightlife attire.
Music: Hip-hop, electronic, mash ups.
Drai's Night Club
Memorial weekend 2014 brings back one of our favorites; the opening of the previously named Barbary Coast/Bill Gambling Hall (Depending on how far back you can go), will open under the name Cromwell Hotel And Casino. This will welcome Drai's Beach Club. This Stunning new 65,000 square foot, day and night experience perched high atop the Strip's first stand-alone boutique hotel and casino in the heart of Las Vegas is going to be amazing. This will be quite the spot this summer!
Hours of Operation:
Tuesday Thursday Friday Saturday And Sunday 10:30-Close
XS The Nightclub at Encore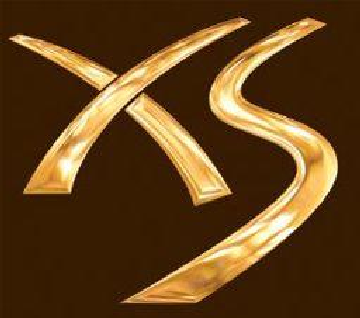 The latest hot spot from Steve Wynn is rumoured to have cost $100 million and it's pure luxury. Located in the new, second tower called The Encore at the Wynn Hotel, the latest addition to the Las Vegas Nightlife scene will become one of the most renown clubs on the globe. We are talking about a club so spacious, so decadent that even Hollywood's elite will make it the very reason for coming to Vegas for the weekend: a real destination, not an after thought.
Hours Of Operation:
10 pm to close.
Dress Code: Upscale attire strictly enforced . No ripped or torn jeans, no baggy clothing, no hats, no tshirts, no tennis shoes.
Music: Top 40, House, Hip-Hop, and all popular music varieties.
Omnia
The club formerly known as Pure now has a new identity: Omnia. Set to open in spring 2015, the 75,000-square-foot club at Caesars Palace is a nightlife experience dedicated to the savvy Las Vegas visitor who knows what they want. Hakkasan Group, which owned the space as Pure and now Omnia, knows that the departure of the legendary nightclub left a big void in Vegas nightlife, but they're ready to create a new story and legend with the new space.
Hours of Operation:
Tuesday Thursday Friday Saturday 10:30-Close
Tao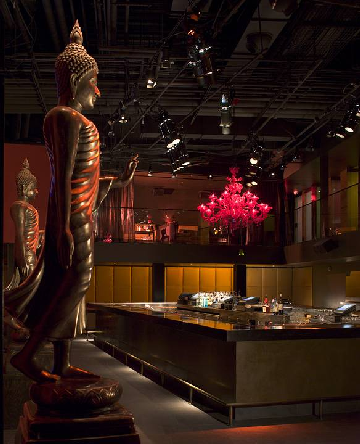 The 10,000-square-foot Tao nightclub at the Venetian is modeled after the successful New York City club of the same name. The club is part of the $20-million Tao entertainment complex, which also includes a restaurant, banquet facilities and ultra lounge, all located under the watchful eye of Tao's signature 20-foot Buddha.
Tao nightclub features two rooms - The Temple and The Emperor's Ballroom - with varied music formats. There are eight private sky boxes equipped with mini bars, espresso machines and banquettes featuring secure purse drawers.
Hours Of Operation:
Thursday - Saturday, 10:30 pm - 5:30 am
Dress Code: Upscale nightlife attire.
Music: Cutting edge club music.
Foundation Room
The House of Blues Foundation Room at Mandalay Bay is one of the most exclusive clubs in Vegas. It is usually a members-only venue. Accessible only by a private elevator, the Foundation Room is located 43 floors up, on the top of the hotel. An outdoor balcony offers breathtaking views of the Strip and the eastern Las Vegas valley.
Designed with dark colors, fabrics and authentic artifacts from India and Tibet, the Foundation Room has an exotic, mysterious ambience. There is a fireplace in the main lounge surrounded by comfortable sofas -- a perfect place for conversation or relaxation.
Hours Of Operation:
Mondays only Midnight to 5:00 am
Dress Code: Night Club Attire Only.
Music: House, hip-hop, fusion, retro dance.
Hakkasan Night Club
Hakkasan Ltd., a prestigious global restaurant brand, launched in May 2014 and is a Michelin-starred luxury-dining brand combined with a lavish new nightclub at MGM Grand Hotel & Casino. The collaboration delivers an innovative concept evolving beyond Hakkasan's original restaurant model, incorporating the best elements in dining and nightlife to create an unimaginable experience that will revolutionize the Las Vegas market.
Hours of Operation:
Wednesday, Thursday, Friday, Saturday, and Sunday 10:30-Close
Light
Visit the NEW LIGHT Located At Mandalay Bay Resort-Grand Opening Memorial Weekend 2014. If you think Cirque du Soleil shows are amazing...wait till you see what a Cirque-infused nightclub looks like! Cirque joins forces with The Light Group, pioneers in the nightlife industry, and LIGHT Nightclub is born at Mandalay Bay!
Hours Of Operation:
Wednesday, Friday, and Saturday 10:30pm-4am
Intrigue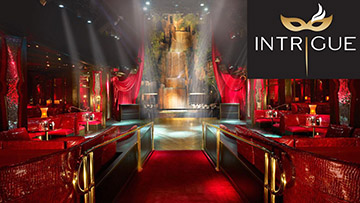 Intrigue will feature state-of-the-art lighting and sound designed by award-winning John Lyons Systems throughout the spectacular 14,000-square-foot venue, which will accommodate up to 1,200 patrons. Guests will enjoy contemporary party music that will cross over many different genres creating a high-energy dancing environment. A new glass enclosed patio will allow year-round views to the venue's dramatic waterfall and spectacular pyrotechnics show. Additionally, a 1,200-square-foot private club within the club will be a social media free zone, allowing guests the ultimate in privacy.
Hours Of Operation:
Thursday 10:30 pm to 4 am
Friday 10:30 pm to 4 am
Saturday 10:30 pm to 4 am
Apex Nightclub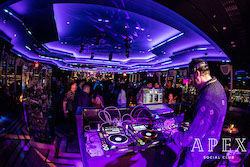 APEX Social Club. The party is just getting started high in the Vegas sky. Located on the iconic 55th floor of the Palms Casino & Resort, Apex will offer an Instagram-worthy panoramic 360-degree view of Las Vegas, which, thanks to its distinct outdoor patio, also turns the 8,000-square-foot-space into an open-air social club.
Hours Of Operation:
Thursday Friday, Saturday and Sunday: 10 pm to close

Dress Code: Upscale nightlife attire.